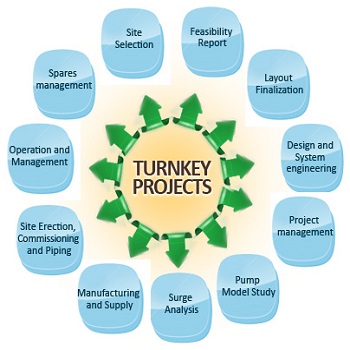 Investing in real estate property for rental income can be a very strong decision. However, before buying any property you have to fully understand the gravity of the situation. This investment can be a risky move hence one should consider all factors. Being a landlord requires you to possess a variety of skills from understanding renting laws to be able to do handy work in your mental property. Listed below are few factors to consider before investing in a rental property for passive income.
Personal Comfort Level as a landlord
Being a land cold is never easy. One has to be very handy with a toolbox Although you can hire a professional to do the big repair as you have to have skills to handle small repairs and damages on the property otherwise it will cut down your profit.
No Personal loan
If you happen to have personal loans pending in the form of medical bills, educational Loans, etc it is not advisable to invest in rental property. Putting too much burden on you can be very dangerous as there can always be a situation where you can lack enough cash to pay off your impending debt. The other scenario can be that you might not be able to get a tenant for your property or get enough rental income to pay off your debt which will in turn lead to a lot of stress and anxiety later.
Location
Buying an investment property is not good enough if the property is not located in the right location to attract potential tenants for passive income. The best thing is to invest in an area that has future advancement. This will not only help you to get tenants for your property but will also help to increase the equity of your investment. Another benefit of investing in developing areas is that they are much more affordable than the city in established neighborhoods.
Opt for Turnkey property
The biggest advantage of investing in turnkey property is that you can immediately put out to rent. The decor and style of such property are made keeping in mind the needs and on the potential tenants. Avoid investing in upper fixer if you are a new investor as you do not have either skill or knowledge to flip the house which could easily convert into a money pit. Many turnkey real estate projects are ideal for rental property.
Analysis of unexpected cost
Although rental income is tempting having a rental property has its obligation too. Apart from the Upkeep and maintenance cost, you have to be prepared for unexpected costs too. Sometimes these repairs or damages could be costly like roof damage, bursting pipes, etc. You should have at least 25% of your rental income set aside to pay for such repairs.
Rental property is a physical asset that has a stable value, unlike the stock market. But one has to weigh both the rewards and income to help pay off the risks. You also have to be aware of legal obligations as a landlord for fair housing and avoiding legal issues later. There is a much affordable Turnkey real estate Project in Hubli to get value for your investment as a rental property.