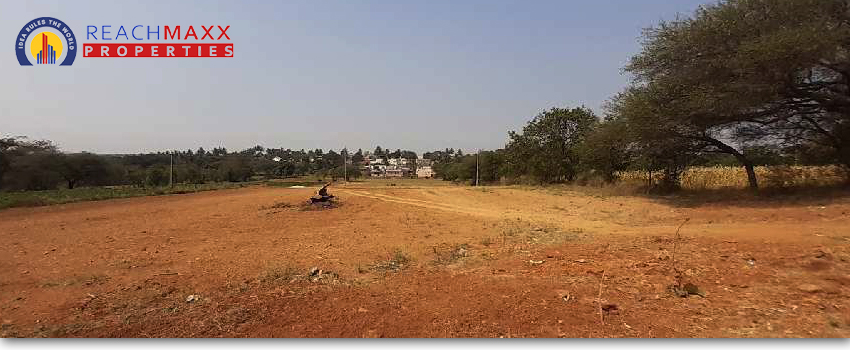 The second-largest city in Karnataka, Hubli or Hubballi, as well as its twin city, Dharwad, have seen a significant increase in business and real estate in recent years. Popular for its numerous start-ups and small-scale companies, this city in North Karnataka is now beginning to give way to large-scale commercialization. The government has chosen it for the Solar City or Green City master plan due to the potential for growth of residential property for sale in Hubli, which these twin cities have.
Here are 4 reasons to think about investing in Hubli right away:
? Industrial And Commercial Growth - The demand for plots in Hubli has surged as a result of the city's recent expansion as a major commercial and business center in Karnataka. This city is renowned for having a significant number of small and medium-sized businesses. Aryabhatta Park and the Software Technology Park of India are significant IT parks in this area.
Infosys debuted its fourth development center in Hubli at Invest Karnataka 2016. Additionally, this city is one of India's 100 smart city initiatives. Hubli contains well-known micro markets like Vidya Nagar and Gokul Road in addition to Dhaward, giving these cities greater opportunities for commercialization.
? Location - One of the main factors that have Hubli on the Indian real estate map is its effective transportation system. As the administrative center for the South Western Railway Zone and a significant railway junction in Karnataka, it provides incredibly strong train connections to nearby cities. Regular flights leave from Hubli Airport for the majority of the nation's major cities. Additionally, this city is connected to the majority of the other cities in this area by the golden quadrilateral highway network.
? Infrastructure -The first IIT in Karnataka is being planned for Hubli's twin city of Dharwad. This city is a promising destination to settle in because of the excellent medical services provided by hospitals like the Baanashankari Hospital and Vasan Eye Care Hospital as well as educational institutions like St. Antony's Public School and MR Sakhare English Medium School. The quantity of rental spaces accessible in this metropolis has expanded along with the opportunities it offers. IT professionals and other professionals working in Hubli's business districts can choose from a sufficient number of furnished flats for rent.
? Return On Investment - The plots in this area have seen a staggering 100% increase in value over the previous several years. Investors are now looking to these rapidly emerging cities as options due to the rising cost of land in large cities and the rising demand for property overall.
In this growing metropolis, land costs are considerably cheaper, and flats start at about Rs. 20 lakh. However, because of the city's rapid expansion, there is a very high rate of return on investment.
No matter how optimistic the view, it is always wise to conduct the necessary study and familiarize oneself with the ramifications of making the specified option. The better selection one makes will depend on how much they understand about the property, the health of the real estate market, the builder or promoters' reputation, and other factors. Shortlisting possible residential property for sale can then be done after determining your budget.
A prospective buyer can choose their top location, locality, or project according to their preferences, budget, and other considerations. It is very advised to personally visit as many projects as one can to get as much data as possible. The ideal choice from an investment standpoint is to go with a house, a place, or a neighborhood that is expected to increase in value soon.