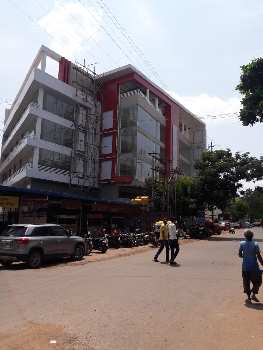 Though moving from one place to another can be a bit exciting for some people but choosing an apartment, flat or rental home can be time-consuming and very challenging. Various expectations must be considered when you are searching for a rental house or flat which includes all the preferences that you have and also other amenities of the property budget or the other expenses that are involved in renting the property, safety and location. The right rental property for you is out there, but narrowing down the options will likely involve some of the homework on your part.
The Condition Of The Property
You must check the condition of the property before you sign the agreement and take the house on rent. This way you can request the owner to fix the pre-existing damages and ask him or her to record it properly so that you are not held responsible for the damage later.
Some of the most important things that you should check in the properties that you are taking for rent are air conditioning, flooring and heating applications and also light fixtures. If you have young children who will be living with you in that house, make sure that you check for the presence of lead-based paint which can pose serious health risks to the children who are below six years.
Amenities
Always consider the entities which are important for you like the local entertainment and restaurants, outdoor spaces or pool and much more. When choosing a property for rent in Dharwad or other such places make a list of your desired amenities and keep a record of the properties where you find these. This will help prevent any kind of confusion which generally occurs when you are making a decision later.
Expenses And Budget
Keep in mind your budget. Utilities are not included in the rent this is why you must calculate the added cost of utilities when you are determining whether a property of interest suits your budget or not. Sticking within the guidelines of how much rent and added expenses you can afford will help you to remain within your budget and refrain from potentially defaulting for non-payment.
Location
Determine the location which you wish to live in. Consider if your ideal rental property must be close to your place of employment or school, conveniently located near to the shopping complexes and restaurants or in a neighbourhood which is known for security and safety. Consider how the location of the property will affect your commute to work or school, the zoning for your kids to attend a school or your convenience to spend time with family or friends. If transportation is desired, consider choosing a rental which is located near to the public transportation station.
Safety
Assess the safety of the rental property that you are choosing. Make sure that you have windows for escape, smoke detectors and every other required thing in your house. Additional safety measures should also be taken on your behalf.
Follow these points and choose the best property for rent in Dharwad.